Wanderlust
is an exhibition currently showing at the
Royal Academy of Arts
showcasing
Joseph Cornell
's finest work. Cornell was an artist and sculptor who was greatly influenced by the Surrealists. His limitless imagination resulted in some of the most original art of the 20th century.
Cornell's most characteristic art works were glass-fronted boxed assemblages created from found objects, sourced from places such as Manhattan's antique bookshops, junk shops and dime stores. He was fascinated by the fragments of once beautiful and precious objects, relying on the Surrealist technique of irrational juxtaposition and on the evocation of nostalgia for his appeal. These boxed assemblages reflected his various interests, the series included: The Soap Bubble Sets, the Medici Slot Machine series, the Pink Palace series, the Hotel series, among others.
In the late 1930s Cornell began his Aviary series, one he would work on until his death. His aviary series of boxes depicted colourful cut out birds mounted on wood, they were often starkly juxtaposed with hotel paraphernalia, foreign newspaper clippings, European advertisements, theatre and dance programmes.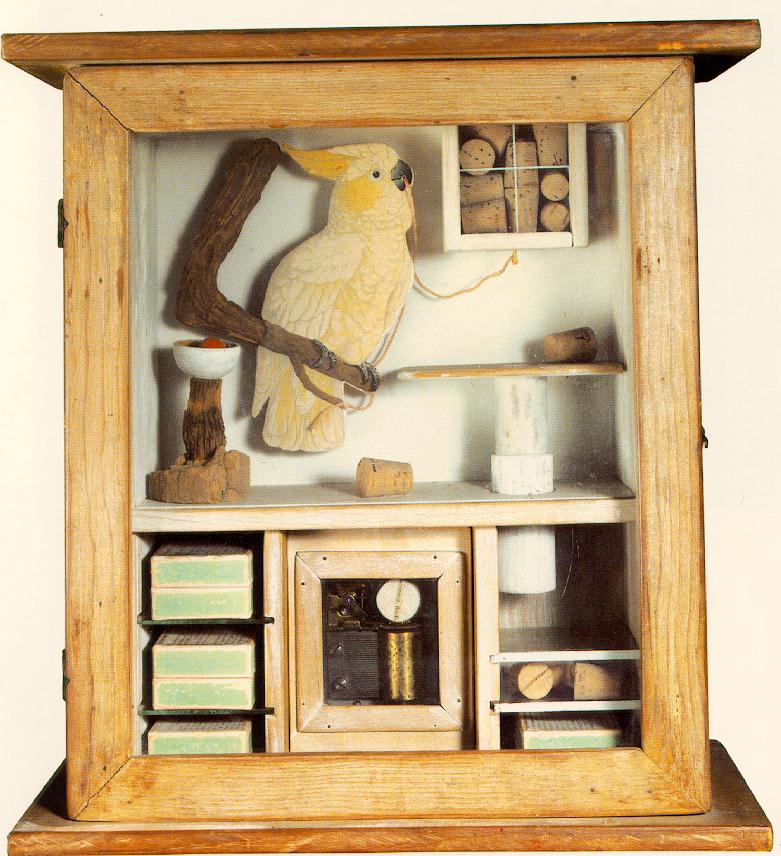 Untitled (Cockatoo and Corks) c. 1948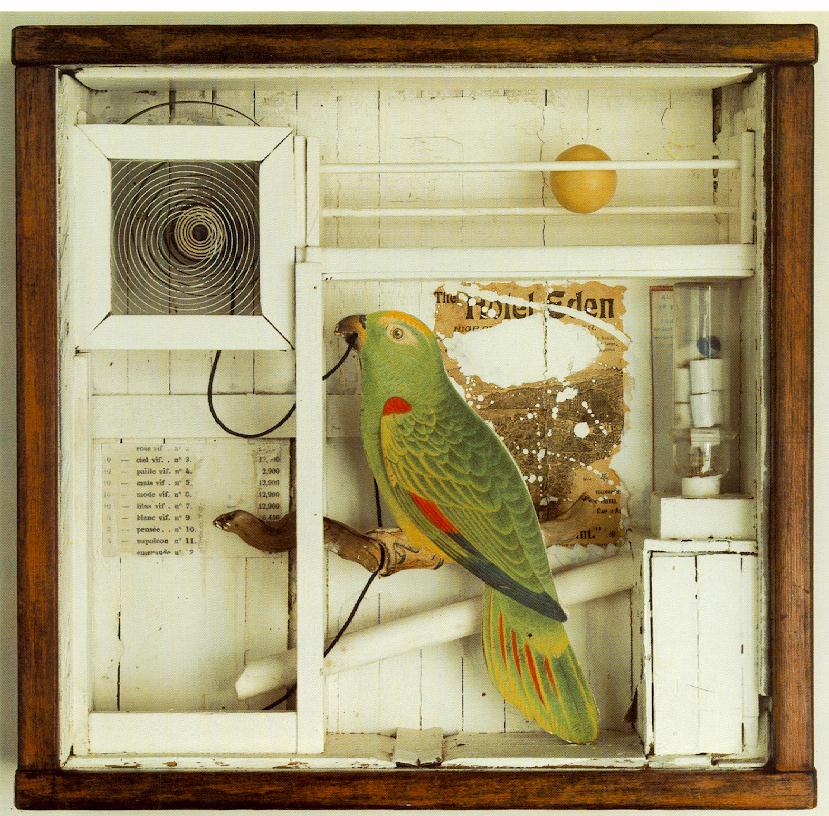 Untitled (The Hotel Eden) c. 1945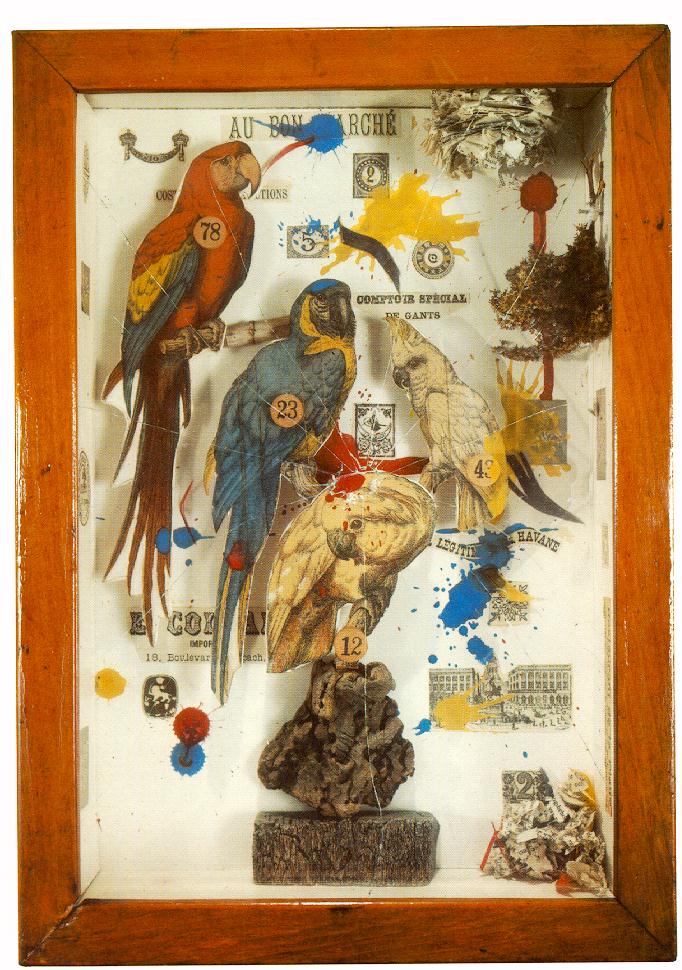 Habitat Group for a Shooting Gallery 1943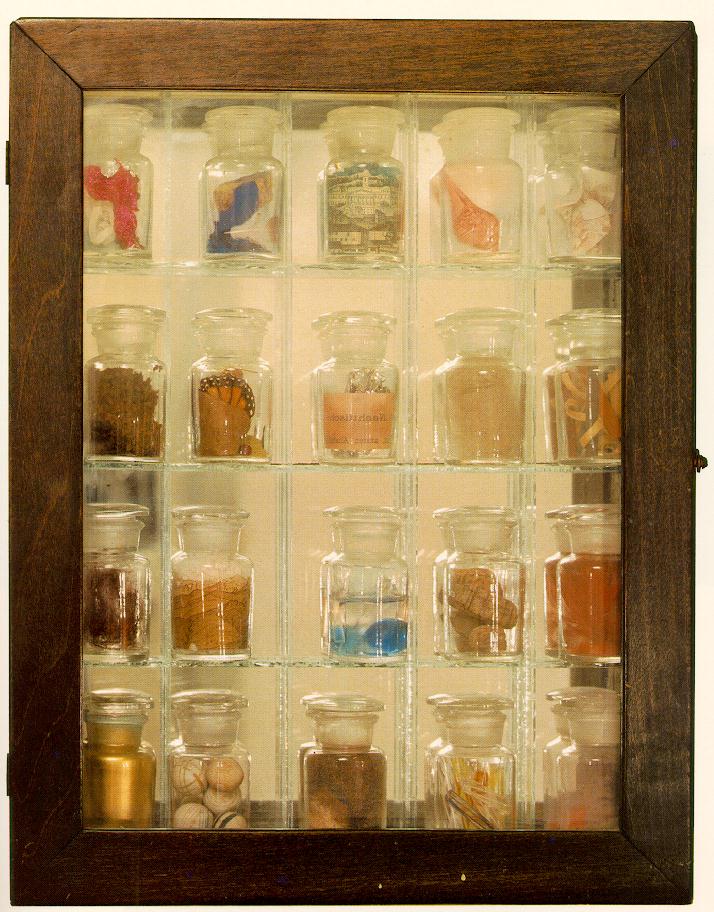 Untitled (Pharmacy) 1943
At
Alfies
we have objects that we think Cornell would have gladly added to his collection to create a surreal masterpiece. Here's what we found...
Morphine apothecary's bottle, offered by Atomiuim
A selection of vintage hotel cocktail stirrers. Offered by Renato
Joseph Cornell Wanderlust
The Royal Academy of Arts
4 July — 27 September
Saturday – Thursday 10am – 6pm
Friday 10am – 10pm